What are your masks made of?
100% premium-grade vegetable-tanned leather
How does the mask stay on your face?
The mask comes with two free pieces of double-stick tape adhesive and instructions.
You can also use Pros-Aide® or Spirit Gum. Alternatively, you can request side holes in ANY mask, which we are happy to punch for FREE. Please note that string/strap is not included, but we recommend 1/4" elastic like this one.
How to get the most use out of the tape (see video and image below):
Using scissors, cut the tape into small 1 cm strips (about 4-6)

Peel off one side of the strips and adhere to key areas of the mask (avoiding eyebrow area)

Peel off backside of the strips

Press mask to your face, starting at the bridge of your nose
When ready to remove, peel off carefully or use alcohol or citrus-based dissolvent
I love the tape supplied with the mask. Where can I get more?
Per popular demand, we now offer the tape in packs of 10.
Can I wear glasses with your masks?
What is the best way to clean my mask?
We recommend using only a water damp cloth on both the inside and outside of the mask. Using alcohol or chemicals may remove the acrylic paint.
I don't see the mask I want. Do you take commissions?
Yes we do, subject to artist availability. Please note that due to the Halloween rush, we do not take commissions during the months of September and October.
I want to order one of your masks for a child. Do you do custom orders?
Yes, we do! Just send us an e-mail with the request and the following measurements* (in inches or centimeters):
temple to temple

(your temples are the soft parts on either side of your head, at the edge of your eyebrows)
*tailor's tape measure recommended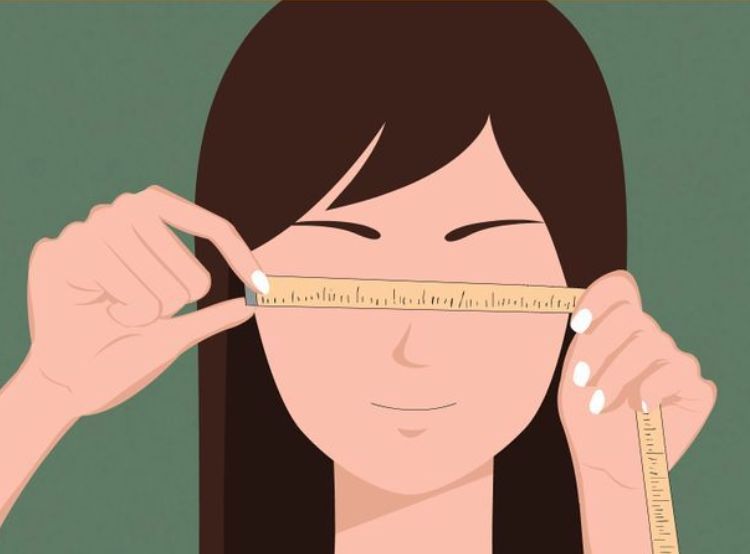 Can you "white out" the eyes on your masks?
We do not obstruct the eyes for safety reasons, however, ALL of our masks are compatible with the mesh/lenses of your choice. You can add them cheaply and easily. Check out these video tutorials as two examples.
What are your shipping options?
Shipping via first-class in the USA is FREE. We also offer Priority and Express options for both domestic and international destinations via USPS and FedEx. Please select your preferred shipping method at checkout. More about shipping here.

What is your return policy?
Your satisfaction is guaranteed. If you are not satisfied with the mask for any reason, simply return the unworn mask within 14 days for a full refund (less postage). More about our return policy here.
Do you offer bulk orders and discount pricing?
Yes, we do! Please send us an e-mail with the request, and we'll provide a quote within 24 hours.
Do you exhibit at Comic Conventions?
We sure do! Check out our exhibit schedule here.